CHIP – The world's First $9 Computer
Fri, 02/19/2016 - 15:37 by aatif
CHIP – The world's First $9 Computer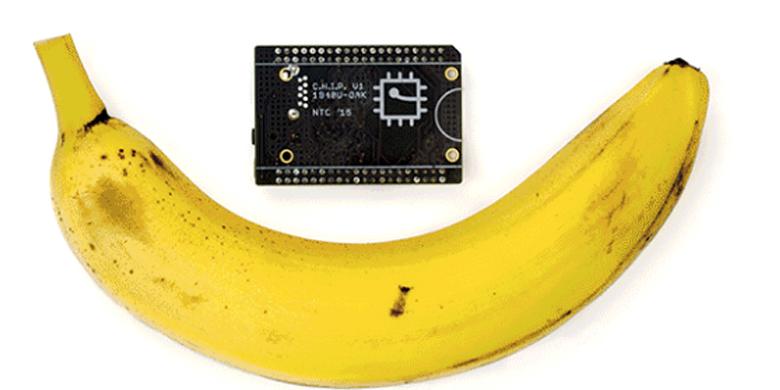 Now a days trend of small PCs growing day by day. Small PCs evolve to meet the different needs of consumers. They are becoming the first choice of consumer with every increasing day. The concept of Small PCs first introduced Raspberry Pi. Raspberry Pi introduced the world first cheapest small PC just $35. Now a new small CHIP PC is available only $9.
CHIP PC is arm based available in $9. It is the world's first $9 micro-chip computer. The teachers, students, hackers, artist, children, businessman can use this micro-chip computer only $9. The CHIP PC is crowdfunded projects of Kickstarter campaign. CHIP has all the functions of a full computer, but you have to attach your own monitor, peripherals etc.
Credit card size CHIP PC is an open hardware device. It is a most attractive device for Linux fans. It is powered by a version of Debian Linux and boasts a 1GHz R8 ARM processor, 512MB of RAM, and 4GB of EMMC storage. It is more powerful as compare to the Raspberry Pi B+ model. It can run various applications like LibreOffice and the Chromium browser and games by using a Bluetooth controller, etc. It has won 1st place in an independent Thin-Clients Evaluation among 26 thin clients from 9 vendors worldwide.
Specifications Of CHIP PC Are:
1 GHz R8 ARM processor
512 MB of RAM memory
4 GB of internal storage
Video output
Audio output input
1 USB Port
Bluetooth support
Integrated Wi-Fi